Paid social media
There are countless ways to build and connect with your community on social media platforms.
Here are a few to chew on.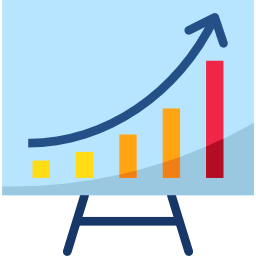 Social media presents a fantastic opportunity to connect with just the right community that has already self-segmented itself. There are countless groups 'cat friends' or 'used car gurus' for starters. But furthermore, social media is based largely on algorithms that track and use data to make your marketing efforts very precise.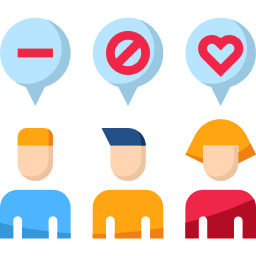 Targeting matters. If you need to reach only women aged 30-40 in a very specific zip code, all of whom liked cats? Well that's done easily with social media. I mean, big brother is real. Algorithms know what's going on in people's worlds… including their cats. Not only can you focus on the right audience, you can track their interest and responsiveness to your offering!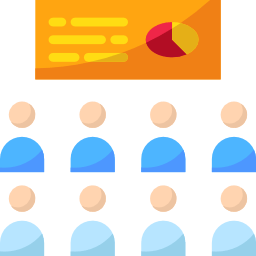 If you're watching your pennies, and you should be, social media provides incredibly precise data on how far every penny went. How many people saw your ad? How many clicked on it? How many converted? Where do they live? What is their profile like? How can we find more of those juicy people who look just like the one you want (the one that converted)? If you're a nerd for numbers (again, you should be) the data is profound.
We can take any client and work with any phase of their campaign strategy (from brand awareness to conversion) and fish in just the right pond to get you the measurable results you're after.
Why social media marketing?
Social media is an incredibly effective means for communicating with and engaging with your followers, building more followers and delivering messaging that helps them fall in love with your brand!
Hyper-targeting your consumer is an incredibly powerful way of narrowing your budget to just the right people. Unlike a billboard on the side of the road, that targets everyone driving by (most of whom are not the right fit for your product unless you sell toilet paper) you're not wasting money on a whole bunch of people who have no need for what you offer.
Even if you did sell toilet paper, you don't have a place for other toilet paper lovers to hang out like you will on social media. Billboards don't ignite community. Social media does.
Let us build your community, drive brand awareness, ignite conversions and make your cash register ring!
Paid social media pricing
There are two ways to go about your paid social media marketing.  We recognize that our clients come in all shapes and sizes and so do our packages!
In both cases we require 
Ad creative (built from a playbook or brand guide)
Ad build inside the social media platform(s) which requires our technical team to define audiences, bidding, goals, understanding competitive landscape, KPIs etc.
Done-for-you ad campaigns
In these packages, your reporting, creative and ad management is all included – you just define your budget for ads and we take it from there. We develop KPIs together based on that ad spend and your goals for the campaigns.
Plan
(all include reporting dashboard)
*Platforms include: Facebook, Instagram, Pinterest, LinkedIN, Twitter, Houzz, Google+, Youtube.
Custom social media campaigns
In the following example we simply manage your ad campaigns based on your budget and you pay for creative separately. You'll still get our powerful reporting tools and fantastic ROI!
Which route should I take?
To help you determine which route is perfect for you – please consider your creative needs. Creating ads with the right message and objective takes time and can cost more going with a 'custom' plan at a low spend, than you'd like. For example, two ads for a $1000 custom plan could cost $750 depending on how many rounds we go. With the done-for-you plan, you're able to securely plan for your monthly expenditures.
5 ad creatives for the copper plan are included but with the custom social media, you could run into $1000+ in ad creatives.
As a rule of thumb, the lower your ad spend, the better it is to use the done-for-you. The higher your ad expenditure, the more you'll appreciate crafting ads separately from our ad management.
Don't worry, if this is all new or confusing, we've got you! Just talk to one of our account managers today
"Think like a publisher, not a marketer."
David Meerman Scott