Construction has always been an amalgamation of services and products that come together in an orchestrated (and seemingly magical) way!
Get ready to boost your business no matter what part you play in construction, we have your back! We'll use brand, logo, web, digital, social and collateral to showcase your quality work and most importantly, bring you more clients!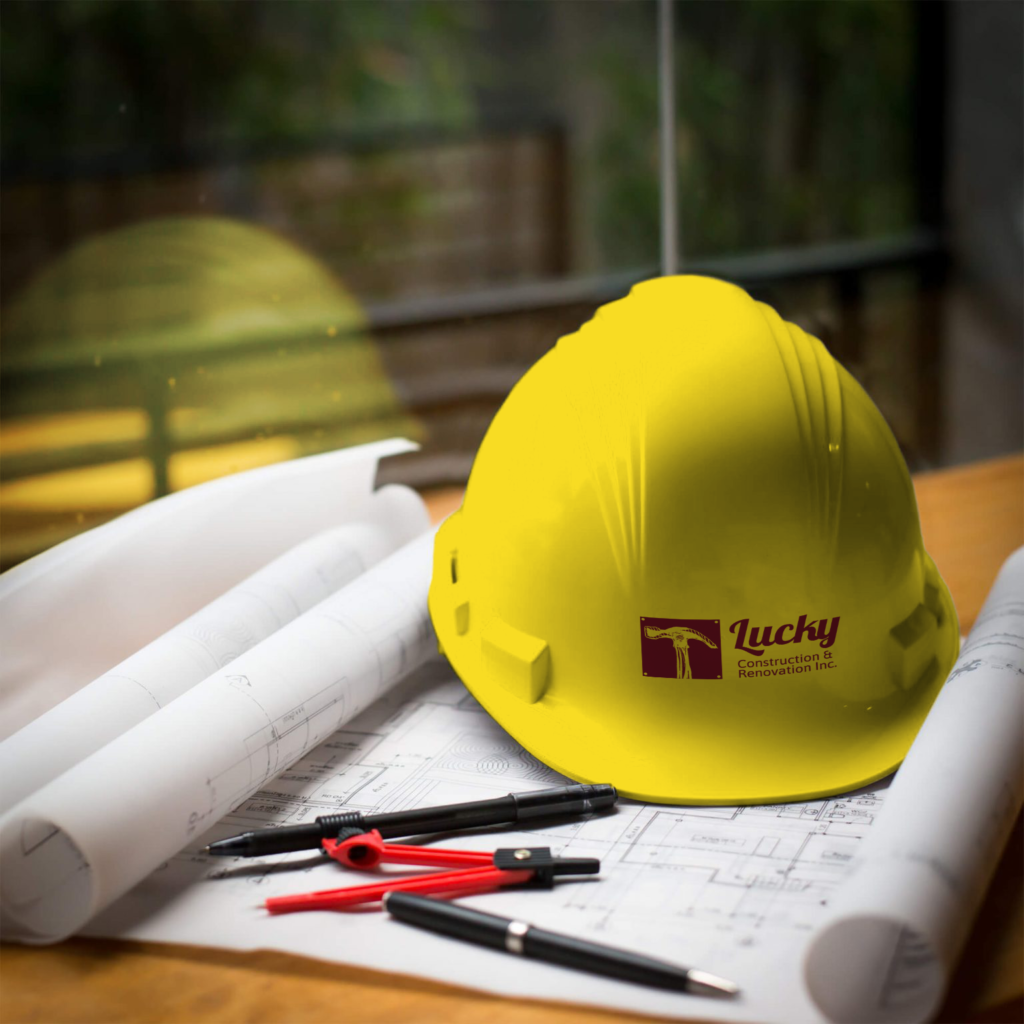 You're the brick
and mortar, literally.
So let's start with your logo, your foundation and your brand.

Lucky Construction understood the value of a logo that sticks around and in their case, spoke to exactly who they were with a little Irish thrown in.

Make your teams shine in custom clothing such as Carharrt hoodies or hard hats with your logo.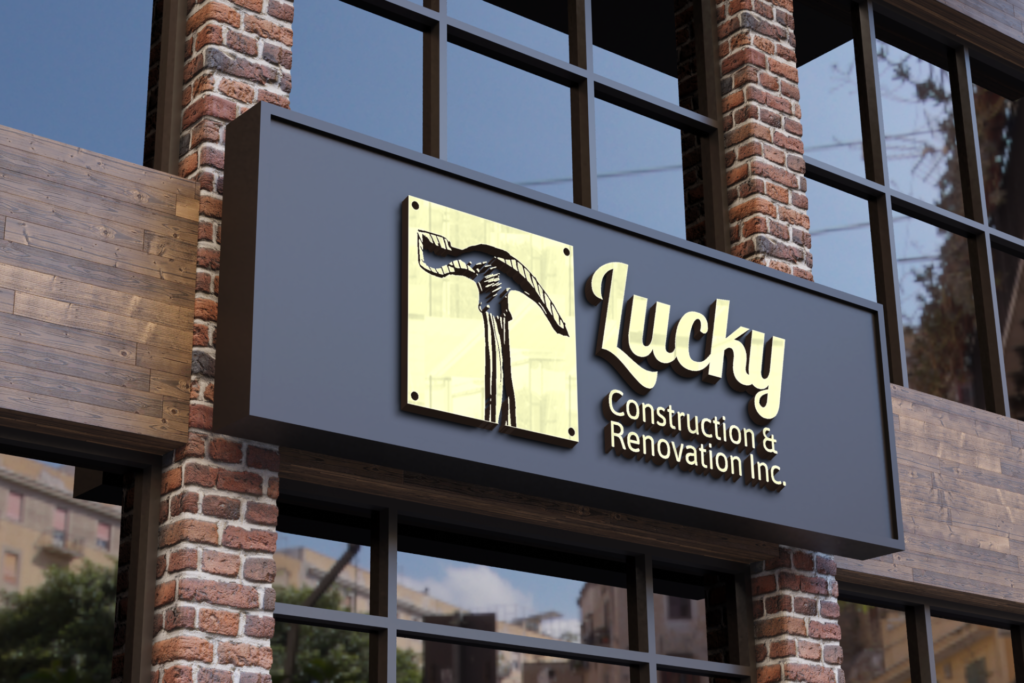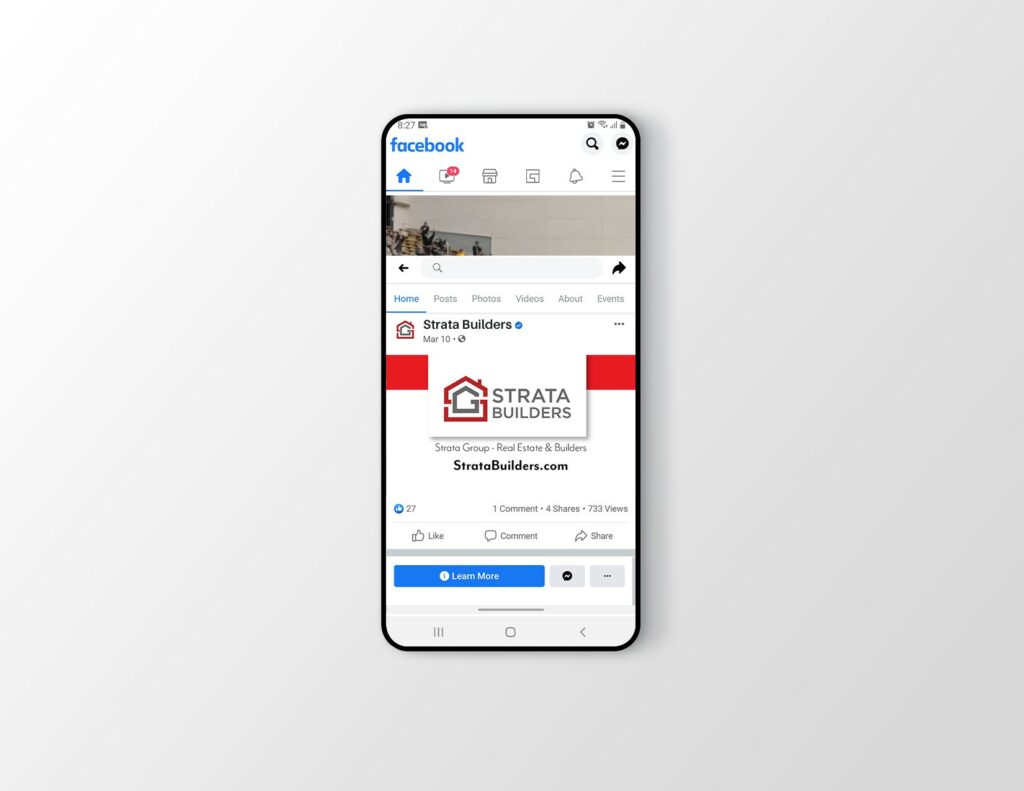 Now let's get those
eyeballs on you.
Brand, web and social media
With a brand guide, everything comes together beautifully. You colors, fonts, lexicon, visuals and logo are consistent and easy to recognize wherever seen. Strata needed consistency across all mediums and started with the brand voice to guide the way.
With a mobile responsive website (because we all know everyone plus you, is on the go!) you're ready to be found.
Social media is a great way to showcase your work before, during and after! Strata's new brand guide allowed for all social media to be consistent in color palette, logo placement and messaging.
Big pictures and beautiful photography and videography!
You do great work, we make you shine! DL Drury's superior craftsmanship was easily captured for us and showcased on their new website.

Our photography crew crafts pure visual masterpieces for our clients.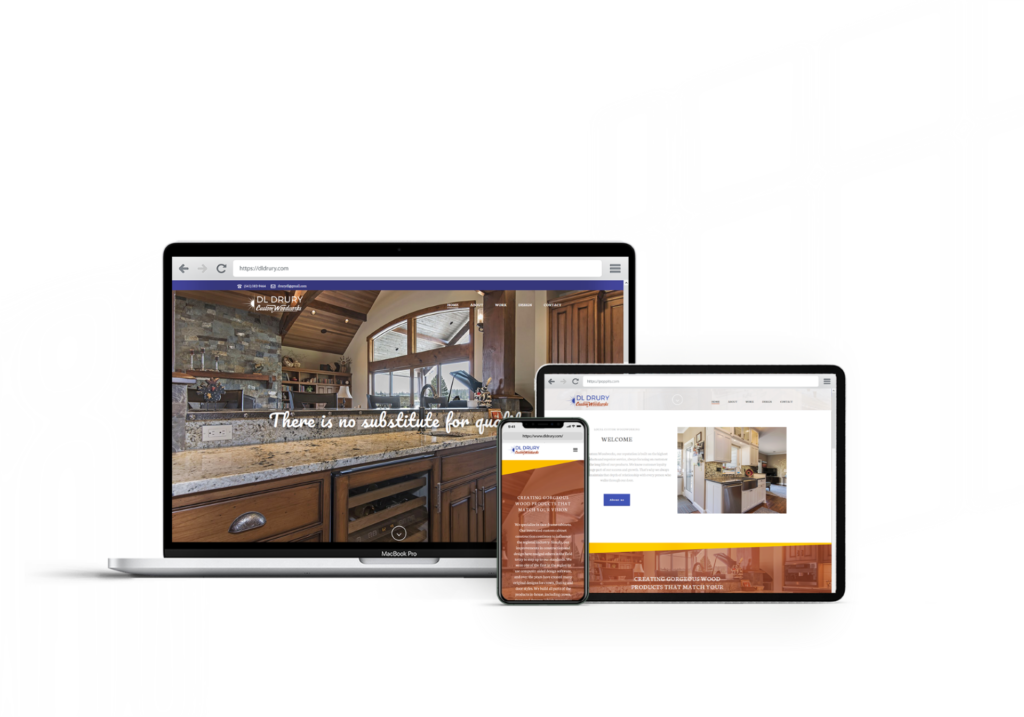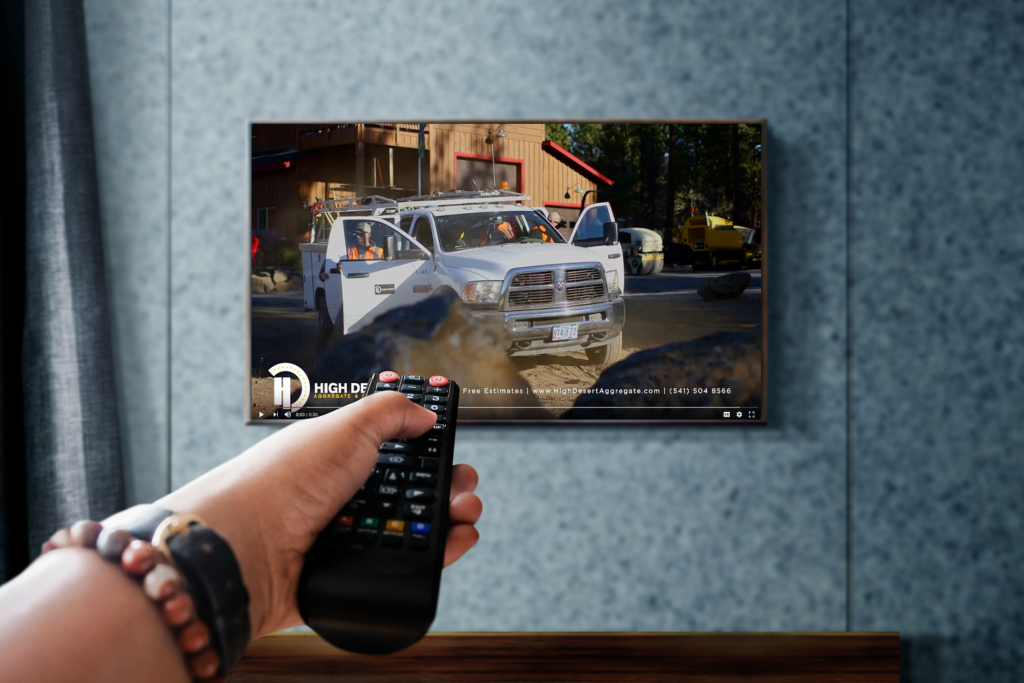 Our videography crew harnesses moments, slow motion, light, sound, movement and stories… The sound of a truck door closing, the drone flying over a gravel pit at sunset, the dust kicked up by men working on site all made High Desert Aggregate's paving company a community cornerstone visually.
It's time to give your brand and marketing a pulse.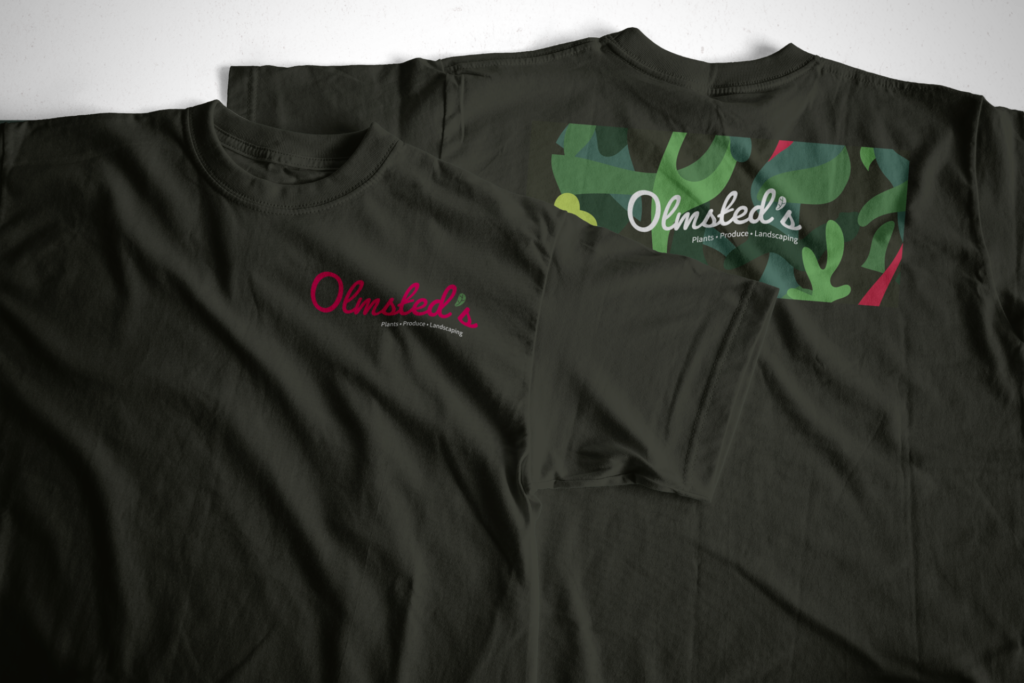 You make the world beautiful. We make you beautiful!
Custom graphic design and swag
Olmsted's is a gorgeous family owned and operated nursery and landscaping company that wanted a brand refresh and exciting new look for their website, employee clothing and social media. Combining old school community vibes with fresh looks, we delivered!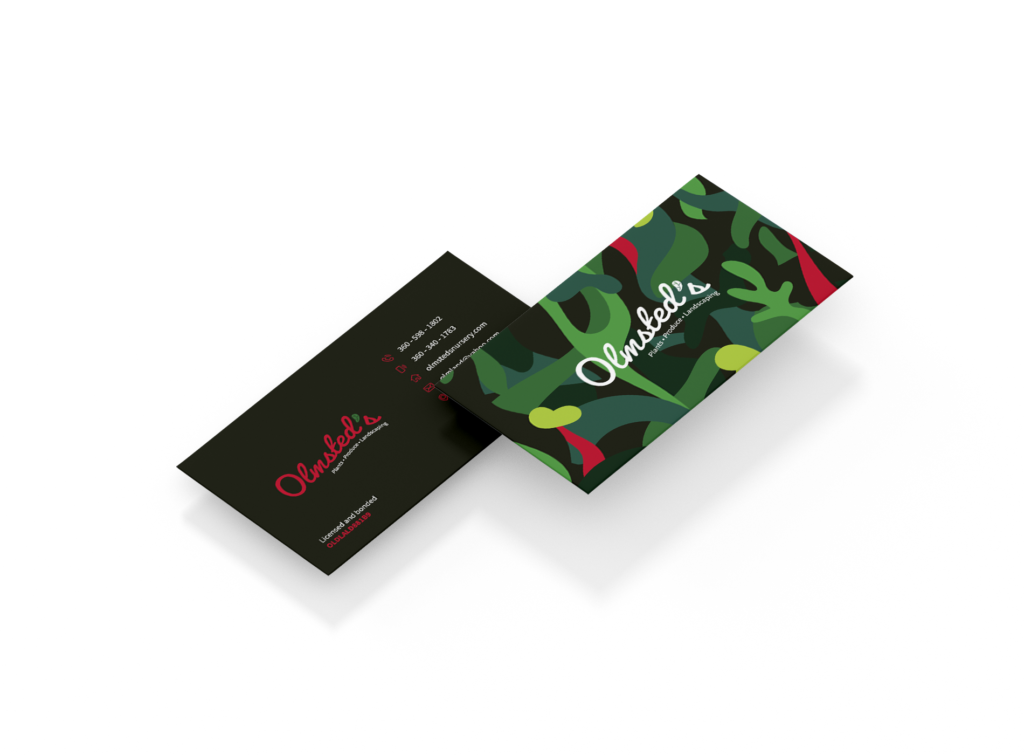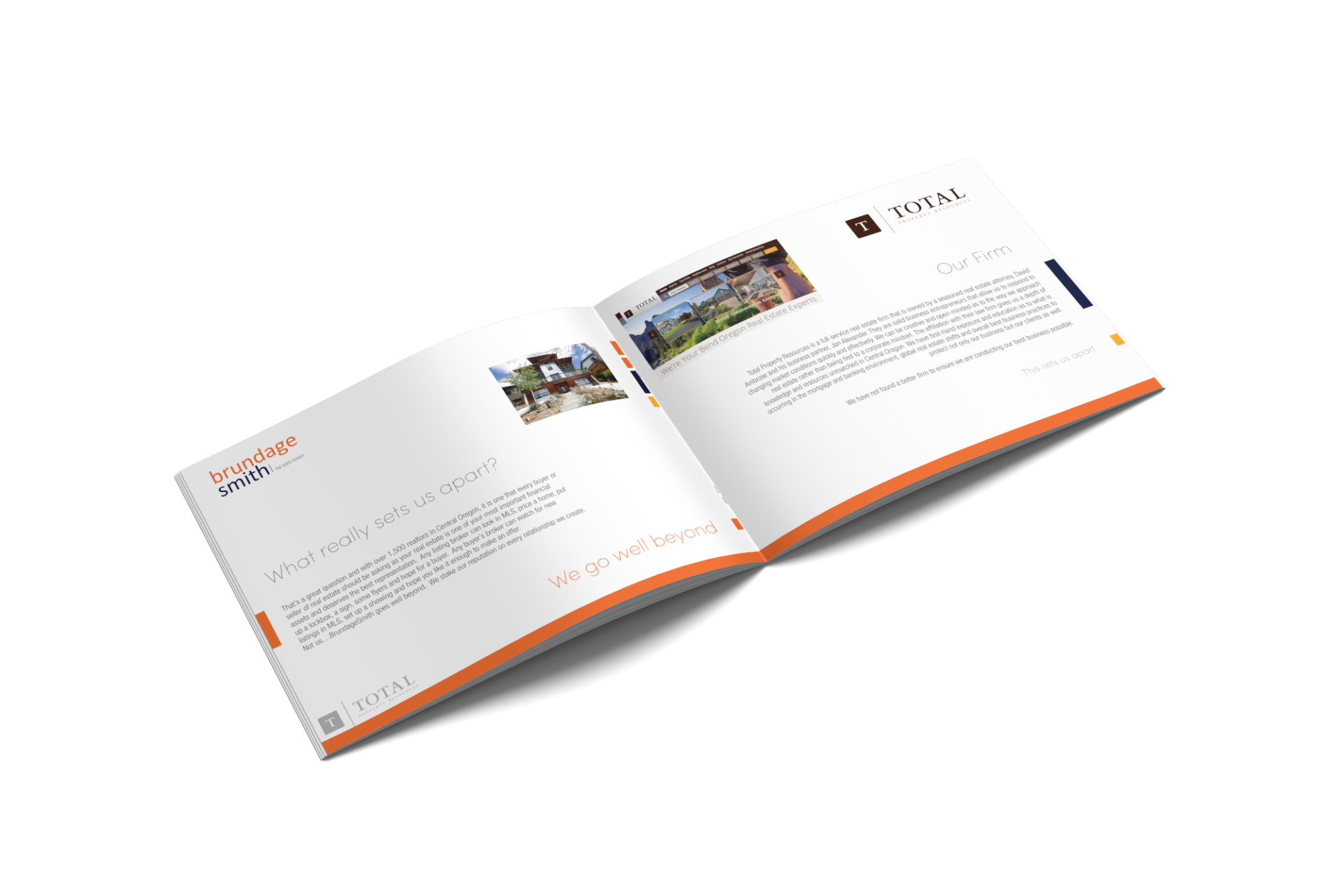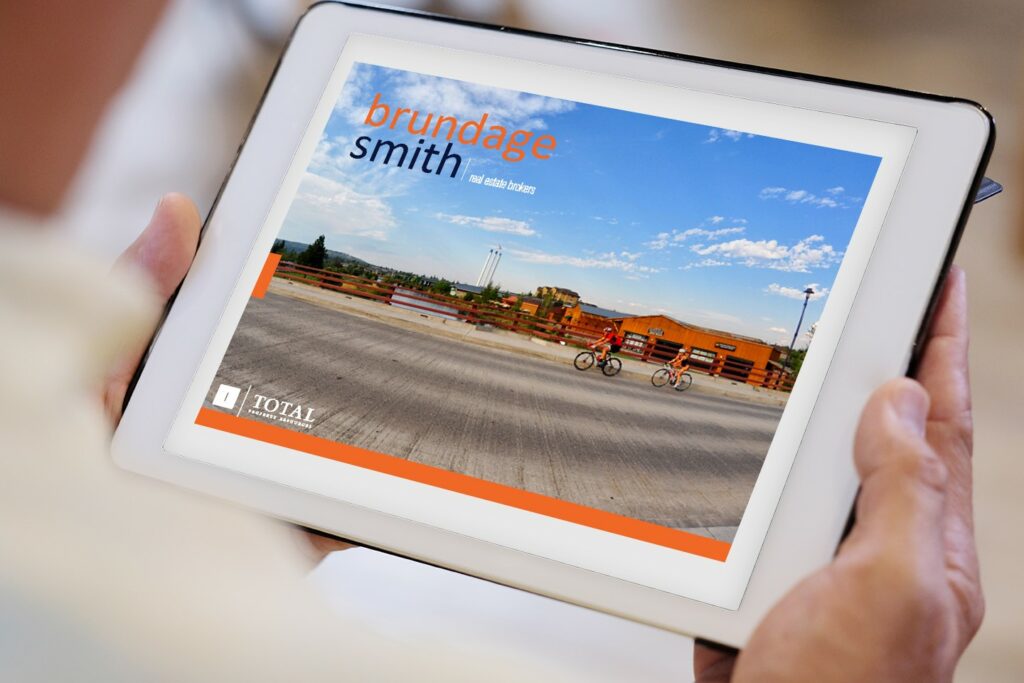 You're the critical link!
Let us be yours!
Realtors are the connectors that bring it all together. In sales and in buying, we depend on them to be the epitome of professionalism and leadership throughout an often complicated process.
Showcasing such leadership in a well organized and laid out portfolio explaining what it is the realtor does, how they are different and all the while imbuing it with inviting imagery, often closes the gap between one realtor and another in the selection process.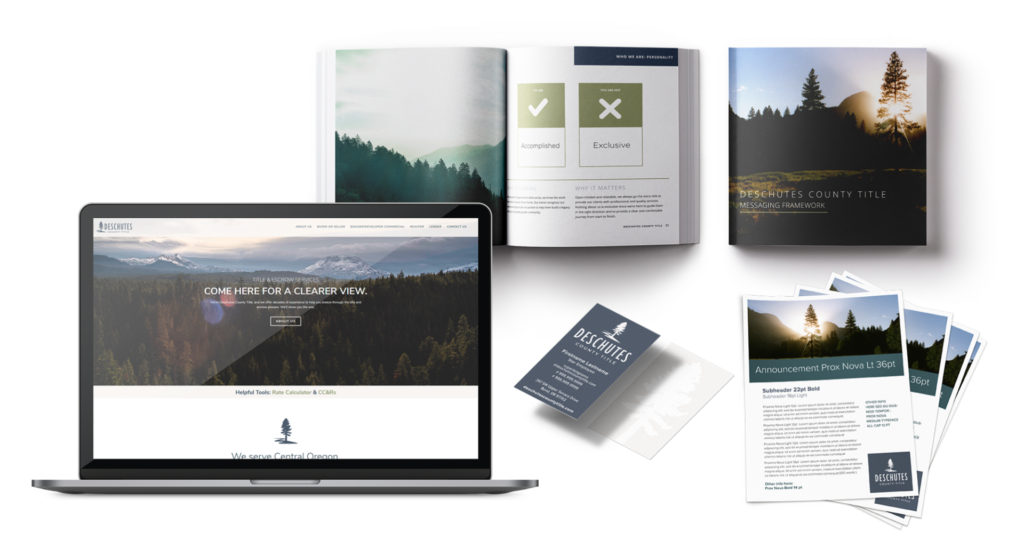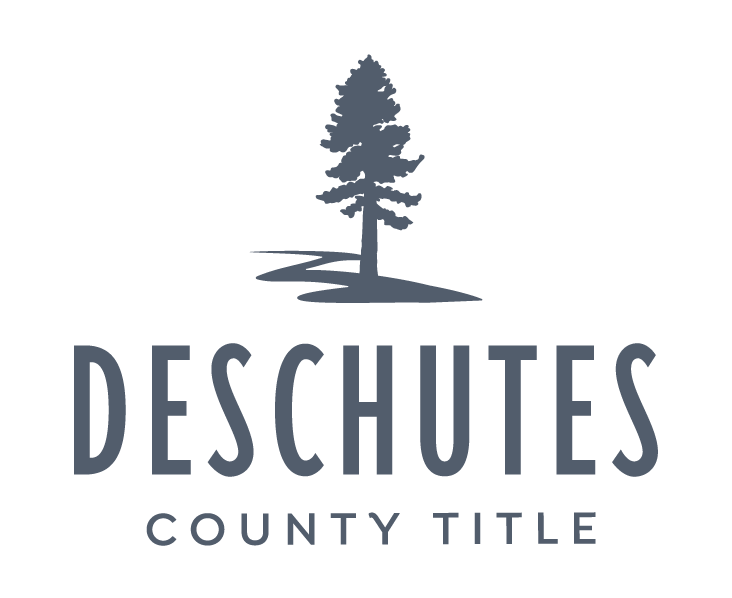 Discover your voice and share it!
All too often we work with businesses who have been around for a long time ( go you!) and have not refreshed or reviewed an outdated brand in just as long.

Getting together at the same table with leadership and really evaluating your story is an incredible journey and yields amazing results, like these for Deschutes Title.
Heat up your customer service!
Leave behinds, collateral, business stationery, customer retention
The service industry affects every home, business and individual – you're in their service after all! But do you know what they are really looking for or thinking about? What if your reviews could use a boost or your brand awareness is not top of the rankings? We're here to be of service to YOU. These HVAC companies leaned on us to make sure their customers were happy, felt cared for and left great reviews – the best of which is to remain a customer for life!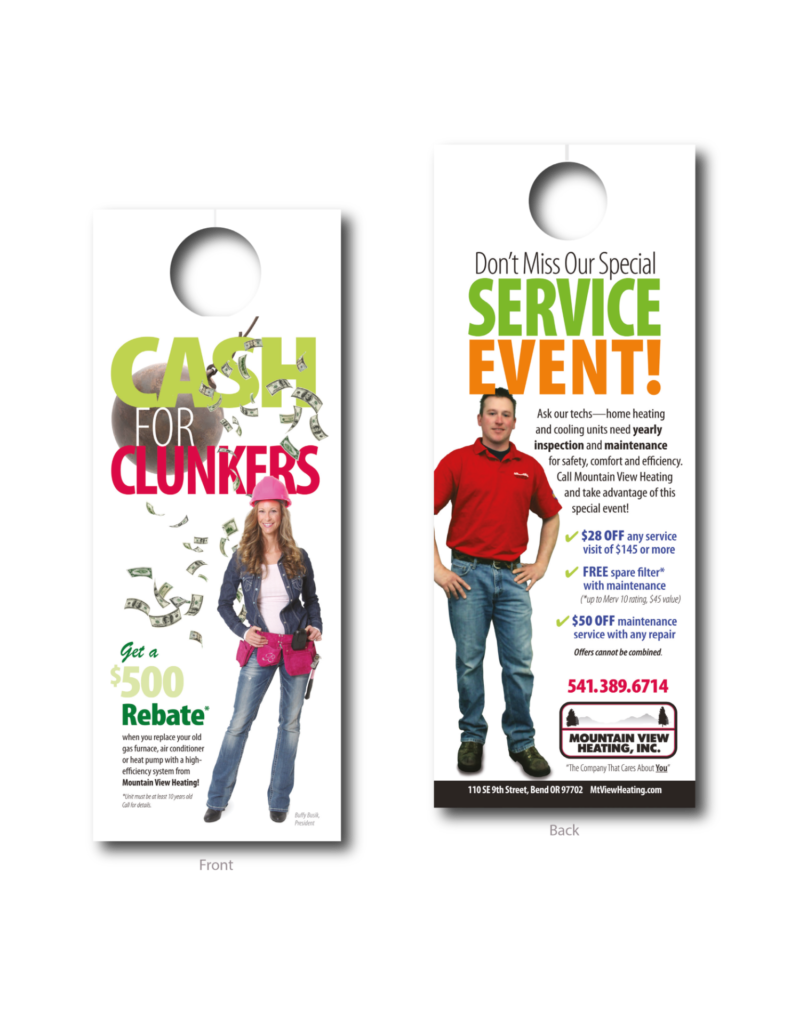 We're a talented tight-knit team of marketing pros based in Bend, Oregon.
We're passionate about our work, we treat our clients like family, and we're about as far away as you can get from a traditional agency.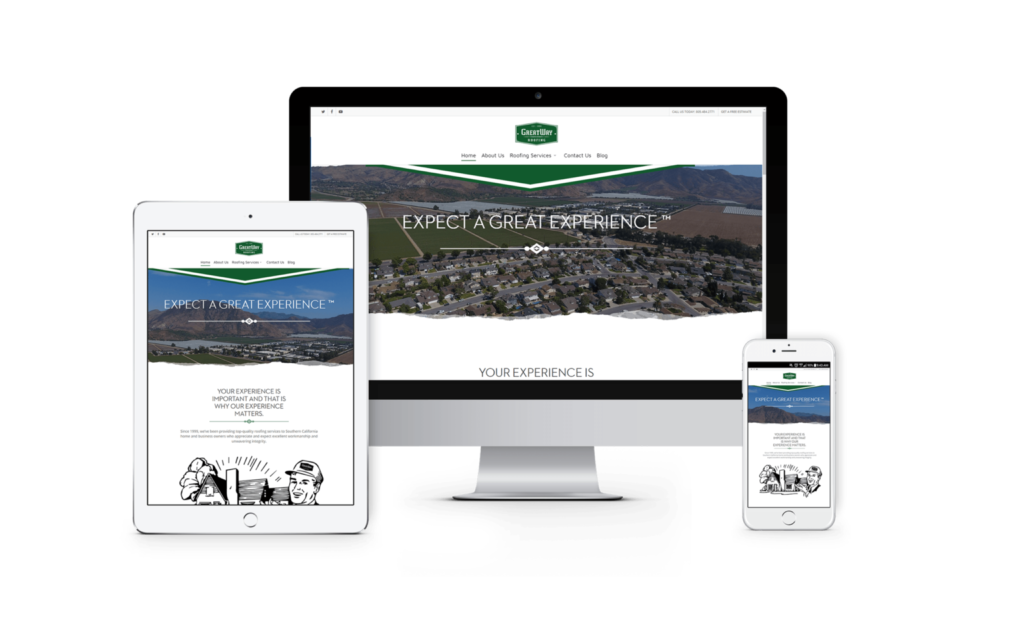 Like a good roof – we've got you covered.
SEO, PPC and other digital marketing
While roofs can be overlooked until it's too late, we pride ourselves in keeping you top of mind, first in class and competitively visible using top notch branding, digital advertising and innovative ways to expand to neighbors and communities around your service area.