Would you like to know how we develop and keep a community engaged and invigorated by their amazing library?
DESCHUTES LIBRARY CASE STUDY
We created vibrant materials to engage and educate, entertain and inspire the community. Collateral, events, vehicle wraps, swag, you name it we did it!
THE FASTEST WAY TO WIN HEARTS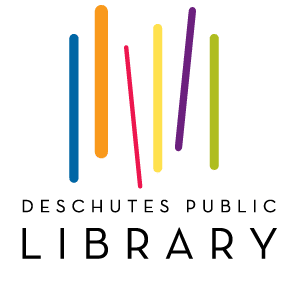 The vibrancy of the Deschutes Public Library keeps our wheels spinning all year round! From print and swag to event and radio and television–we do it all for the Deschutes Public Library.
We specialize primarily in outreach campaigns to get people connected to the library. Promoting early literacy in clinics and organizations for new families, notifying new movers of DPL resources and events, carrying out campaigns for bringing world renowned authors to our region, educating the community about the digital media the library has to access–these are all goals we have met for the library as their external marketing department.

Deschutes Public Library has an awesome ambition to engage with the Central Oregon community and we have an awesome time helping them realize their goals!
"The crew at zo are wonderful partners. They have proved to be experienced media
buyers, producers, and designers who work with our budgets to produce meaningful material for the community. They have gone above and beyond to help us organize fantastic marketing campaigns and we never hesitate to reach out to them because they always know what to do."
-Chantal Strobel, Deschutes Public Library
We can make this kind of magic for you too.
But before we can pick up our wands, you'll need to pick up the phone…