Clients feel right at home with warm and helpful, 'unique-to-you' e-newsletter campaigns we've designed along with a variety of charming print collateral.
Get ready to boost your business no matter what part you play in real estate, we have your back! We'll use brand, logo, web, digital, social and collateral to showcase your quality work and most importantly, bring you more clients!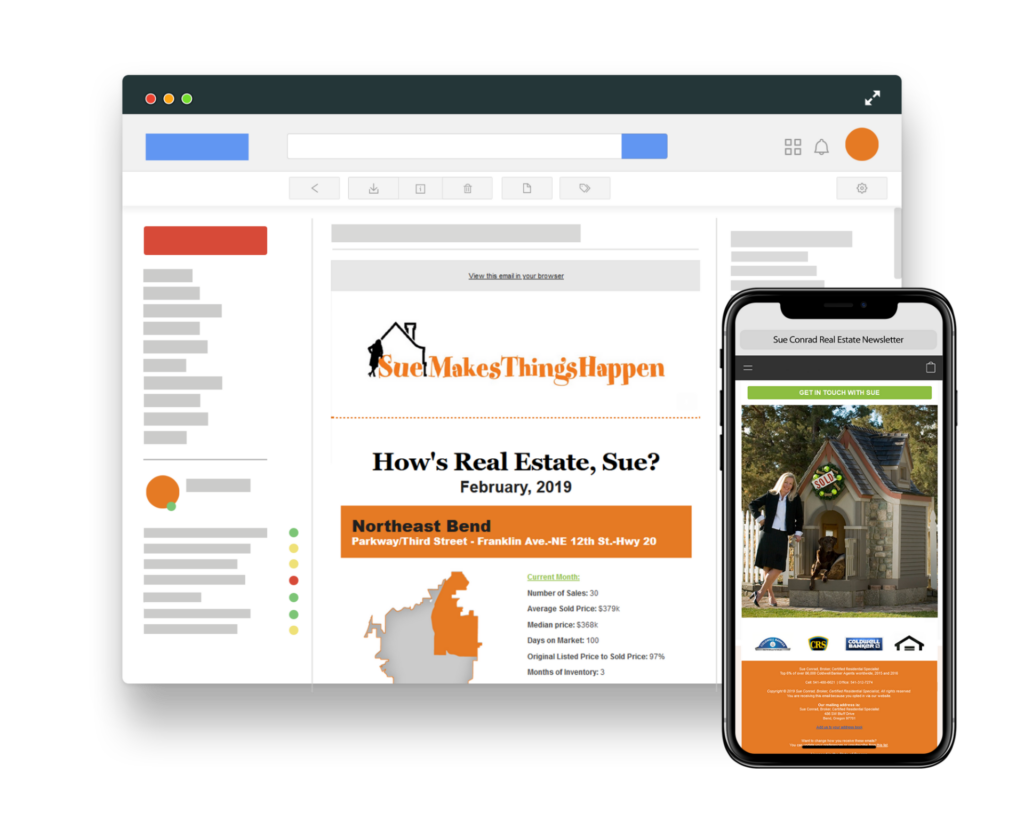 When competition is high in the real estate field, keeping a close relationship with your current clients and vendors and connecting with large numbers of new prospects is key. Email campaigns can be a great way to reach a large audience and help to get bright and clear messaging out.
This is what we did for Sue Conrad. Her clients have come to expect her monthly emails; they depend on the valuable and consistent information she provides and trust her for all their real estate needs.
We've incorporated many different items of value into these campaigns – market data, home improvement tips, home product reviews, calendar of community events. And the list goes on.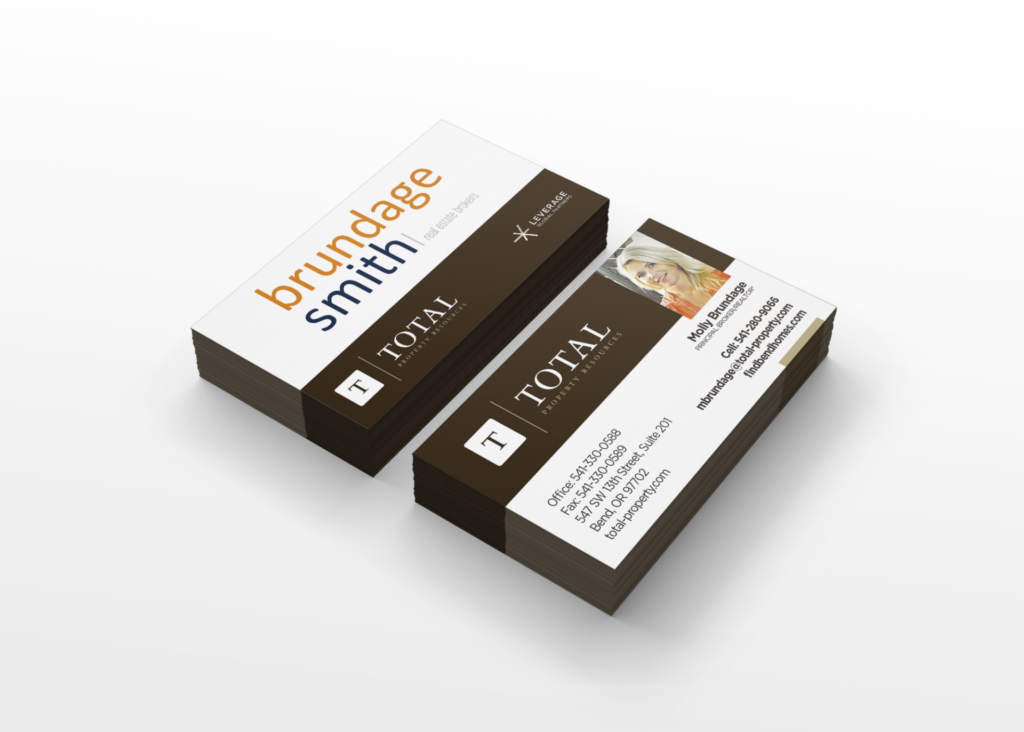 The real estate world can be cut throat when it comes to landing a client. You are selling YOU. Your brand needs to feel fresh and put together, organized and on the double – ready and able to assist at any moment – with accuracy and knowledge. And, above all – Experience. You want your branding to express all of this.
For brundage smith, we pulled together many crisp and unique pieces, starting with the logo they provided. Our creatives did everything from business cards and a welcoming and branded event banner to handy postcards and a well laid out portfolio.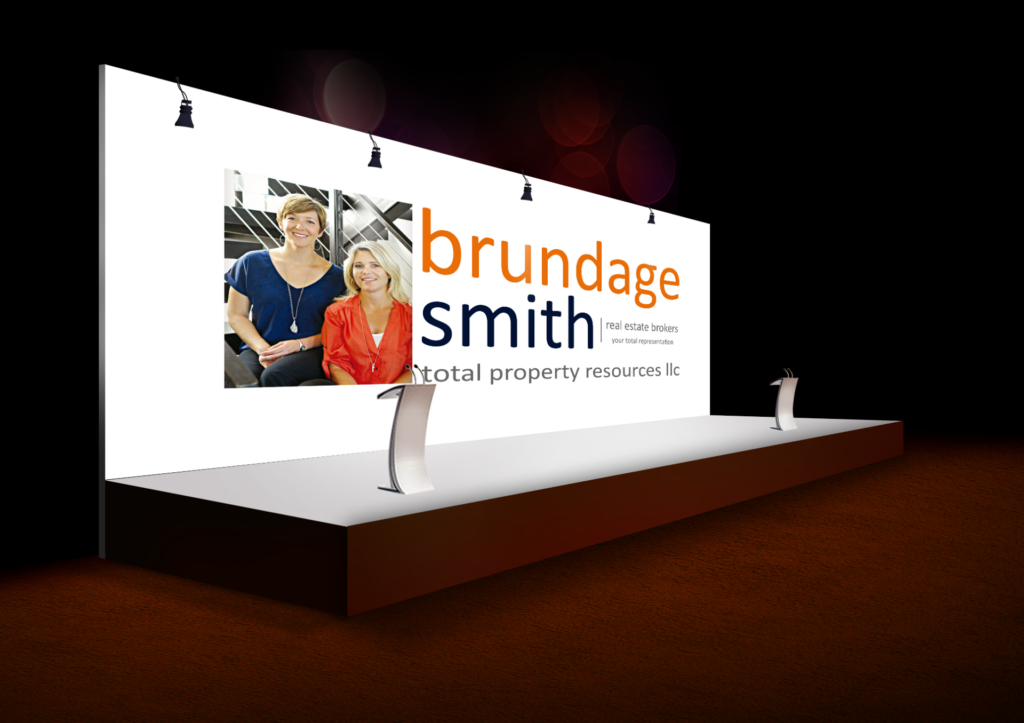 It's time to give your brand and marketing a pulse.
ESCROW & TITLE
The glue that holds
it all together
DESCHUTES COUNTY TITLE / THURSTON COUNTY TITLE
Two local branches, one beautiful brand. We completely rebranded this title company! They got new colors, new logo… and it was all implemented across every medium.

Website, Business Cards, Event Brochure, Brand Guide.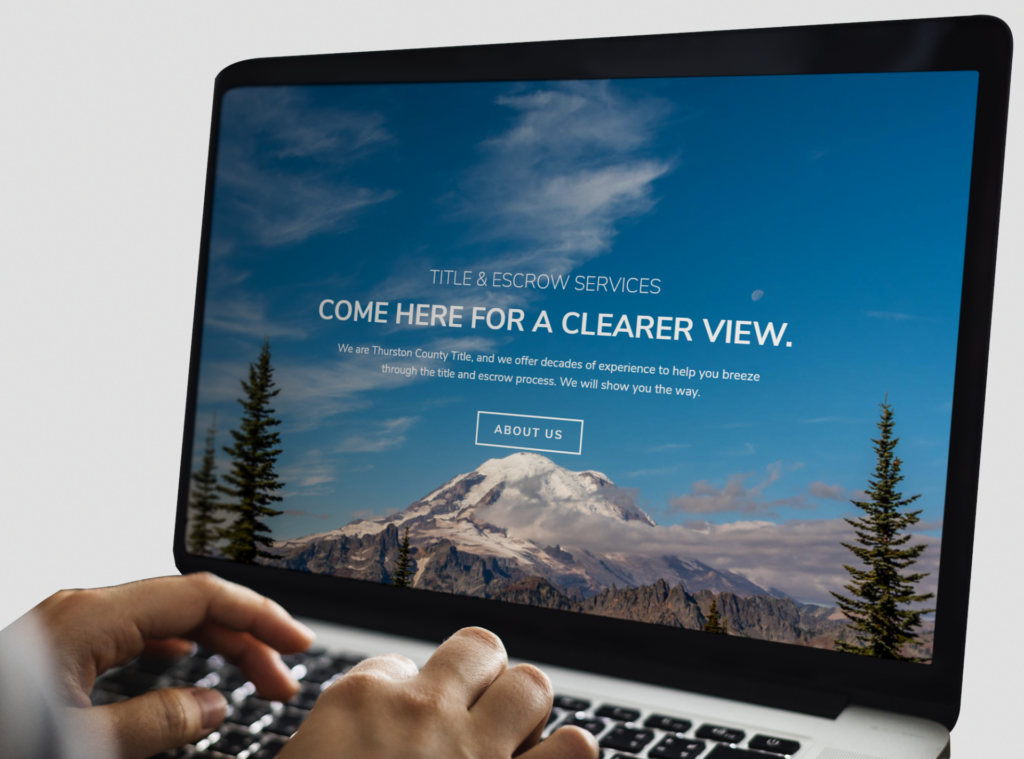 We're a talented tight-knit team of marketing pros based in Bend, Oregon.
We're passionate about our work, we treat our clients like family, and we're about as far away as you can get from a traditional agency.