Would you like to know how we got spirited with the leading athletic training program in the country and hit the ground running in their new brand?
UNIVERSITY OF IDAHO CASE STUDY
We not only motivated the students' will, but the soul, with brand, social media, website and marketing to promote the University of Idaho's athletic training department.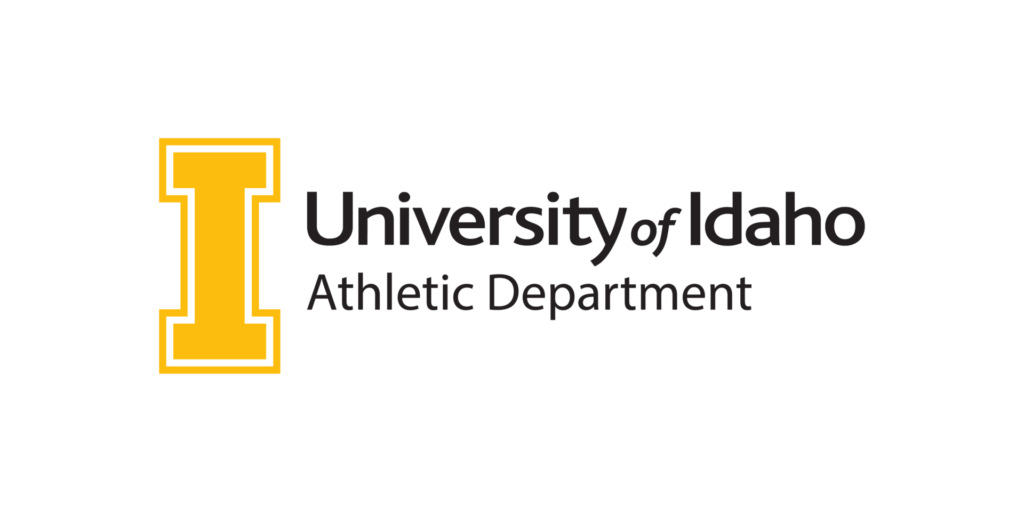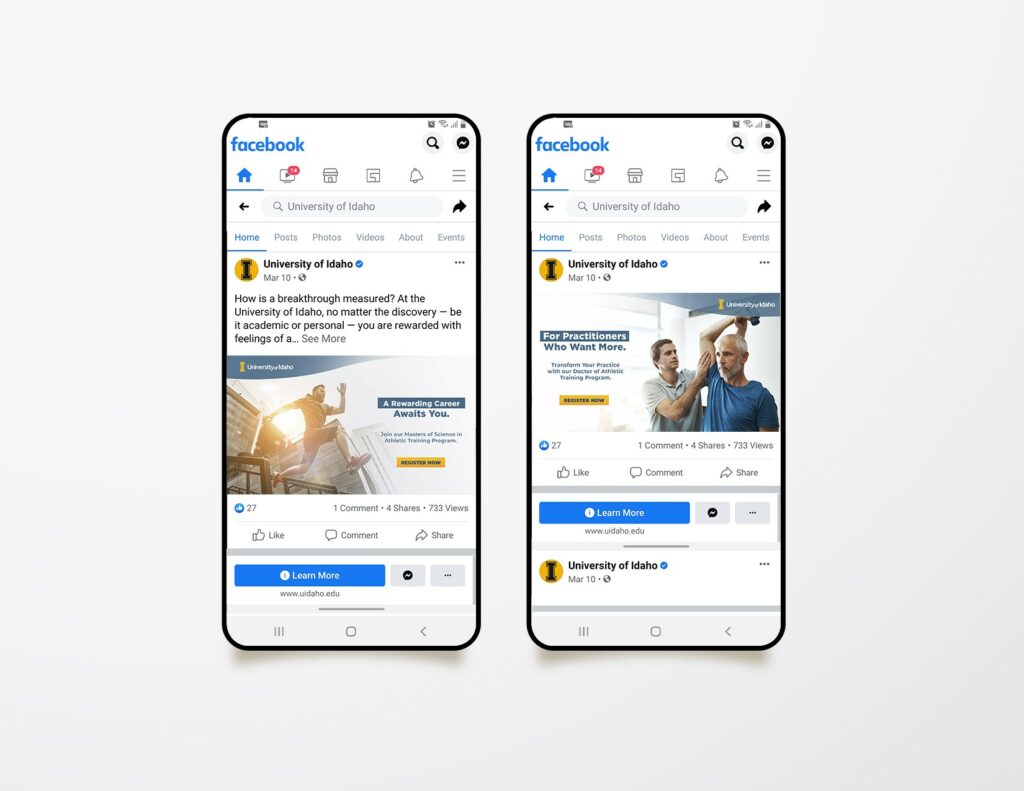 This first of its kind athletic training program and its team of leadership already led the pack – we just needed to give the team the coverage they so deserved and put them out front and center. With a gorgeous and bold brand guide leading in to the website, they were ready to roll into paid google ads and social media community building for a robust response in just year one!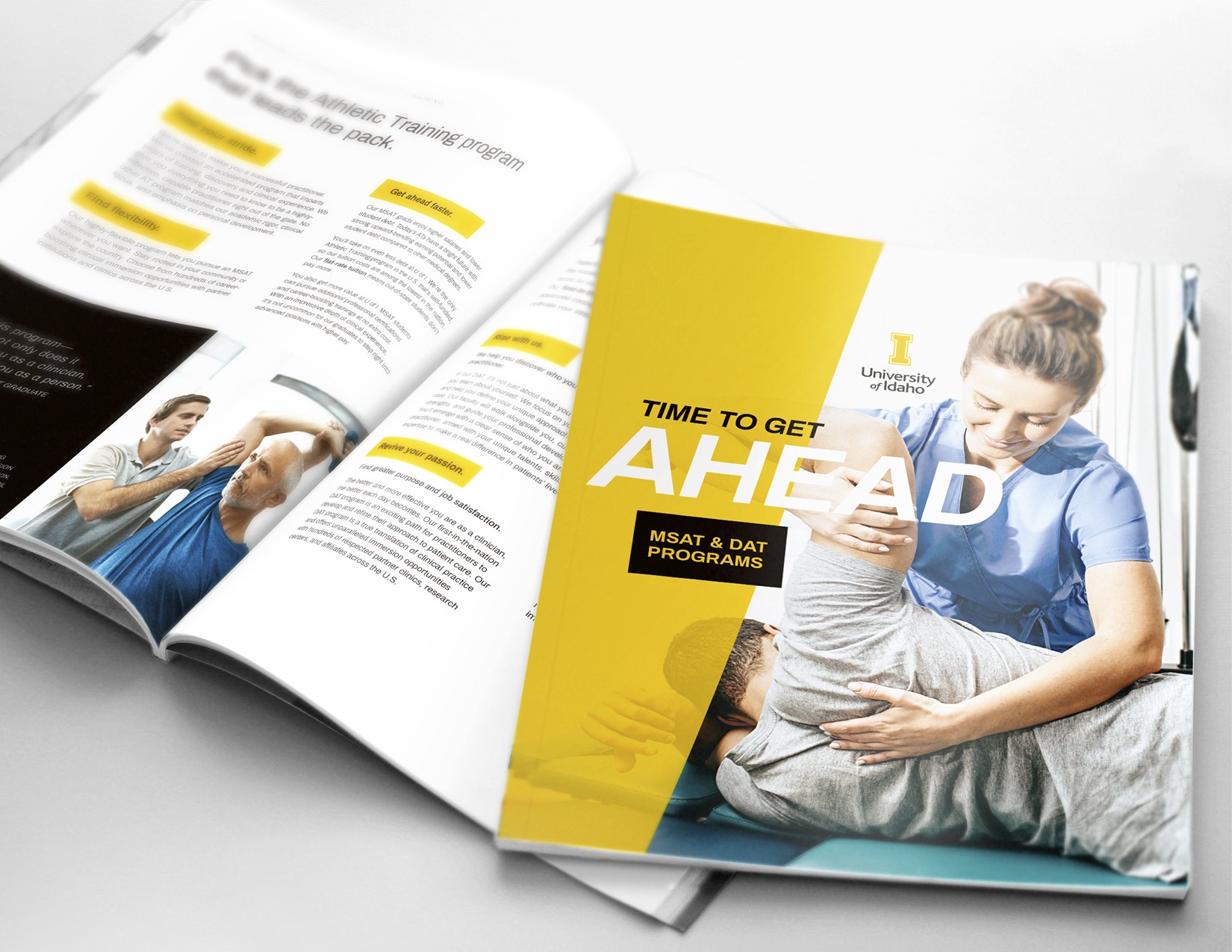 "Sonja and the rest of the zo team have been working with our Athletic Training Programs through a rebranding process. It's clear that they are well versed and experienced helping not only identify our strengths but shed a greater light on our core identity as a program.
The zo team has been attentive to what makes our program unique and they also uncovered many other strengths of our program and faculty/staff.
The work that the zo team has created far exceeded our expectations. Each part of the rebranding process from branding materials, website design, and digital campaigns have been thorough and pointed which has extended our reach further than we could've ever expected.
The zo tribe has been instrumental in helping us improve the quality and consistency with which we communicate to all of our students past, present and future.
The rebranding process has been impactful in many ways as what we have done alongside the zo team has directly and indirectly guided many conversations and tasks within our program.
The impact of our rebranding with the zo team has reached far beyond what we initially anticipated. The team has created an open, fun, and cooperative atmosphere amongst our team and theirs."
-University of Idaho
We can make this kind of magic for you too.
But before we can pick up our wands, you'll need to pick up the phone…