Would you like to know how we rebranded a prominent title company reinforcing its local vibe yet regional stature?
DESCHUTES TITLE CASE STUDY
We conducted a brand workshop over two days culminating in an exciting new vision and brand book. We built a new website and updated stationery and imagery. Sister title companies followed suit!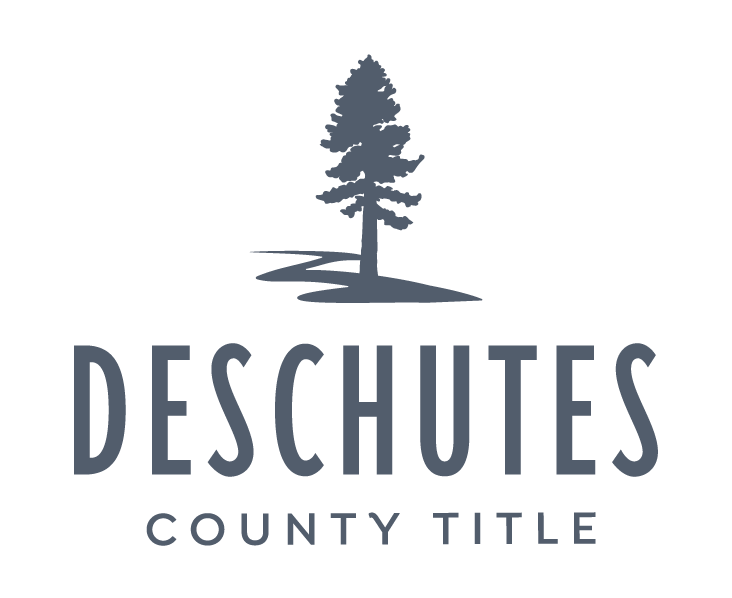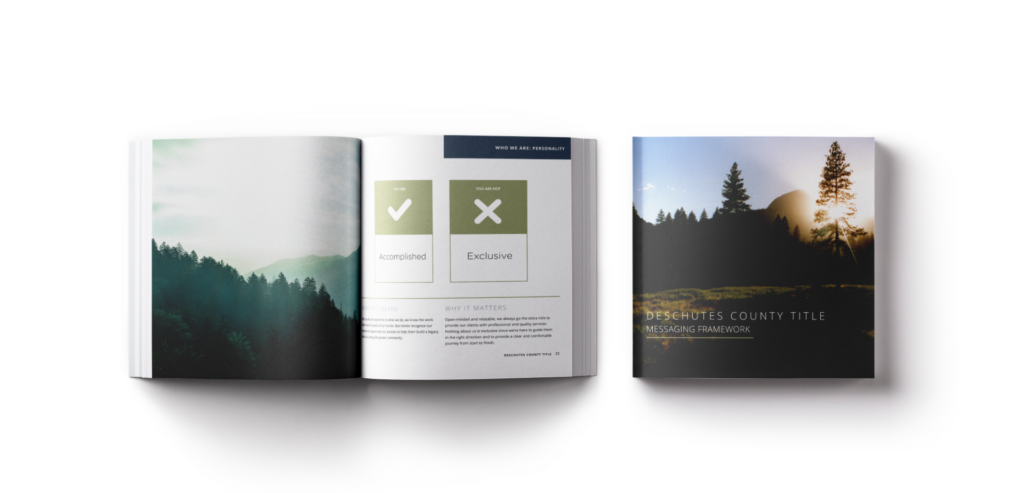 This cornerstone title company needed a new brand that truly reflected their local connection while showcasing their regional reach and their world class caliber.
A two day brand workshop with leadership yielded archetypes and brand voice for a whole new brand guide! From this were developed the story of the organization, folded into a new website and stationery.
Sister branches then followed suit for continuity and benefited from the brand intensive.
And clients everywhere fell in love with their new brand!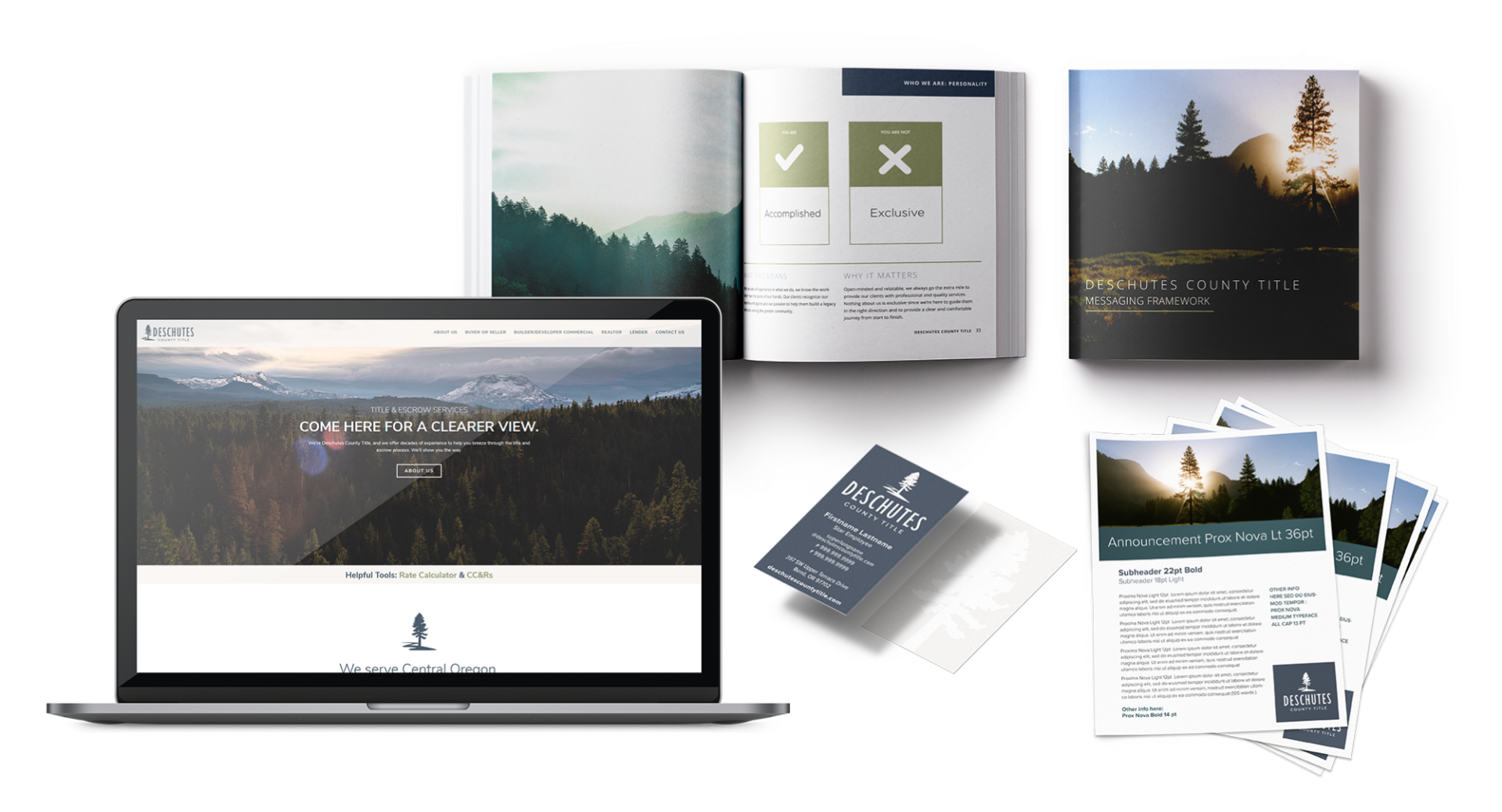 "The major fortunes in America have been made in land."
-John D. Rockefeller
We can make this kind of magic for you too.
But before we can pick up our wands, you'll need to pick up the phone…