Would you like to know how we gave a seasoned family HVAC business a fresh new look for the ages?
MOUNTAIN VIEW HEATING CASE STUDY
We captured the essence of the owner and the beautiful mountains, packaged that into a new logo for vehicle wraps, signage, business forms and more. And added a playful spin to the print collateral.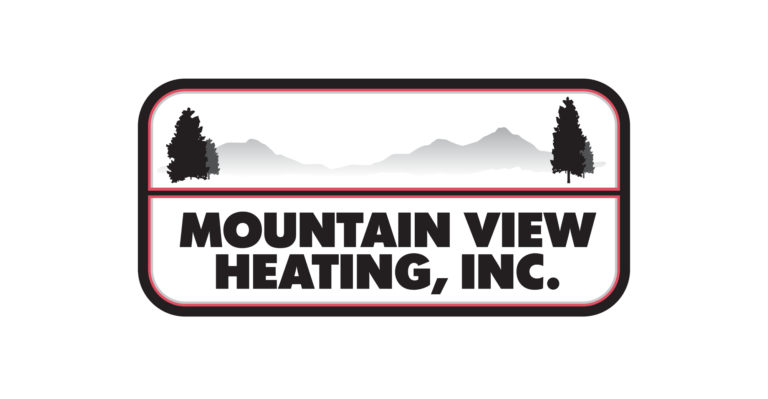 The logo and brand deserved a refresh after owner Buffy continued her family's legacy company. Her essence shines through in collateral such as rack cards and door hangers, coupon club and brochures.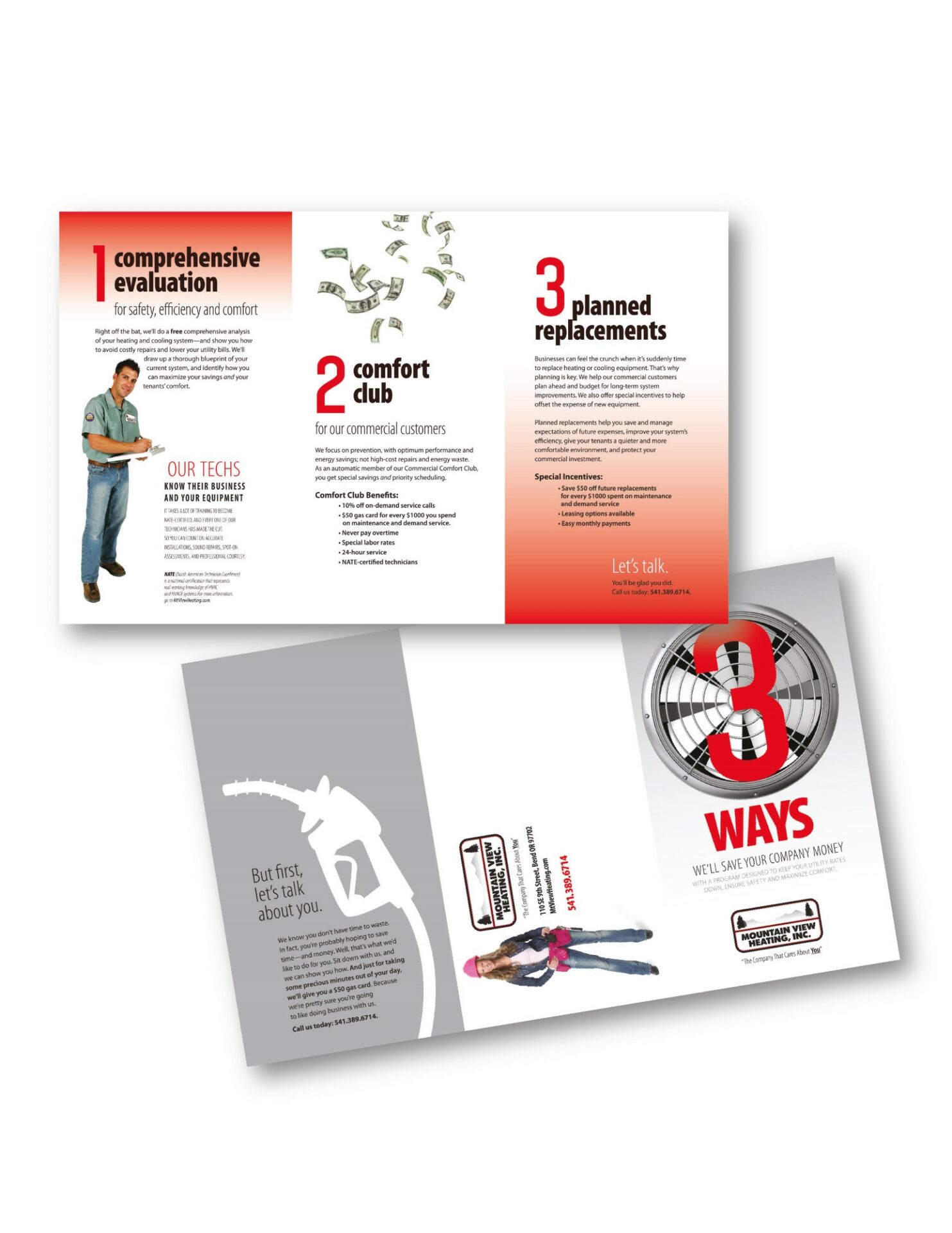 "Hey Elsa… the cold bothers the rest of us".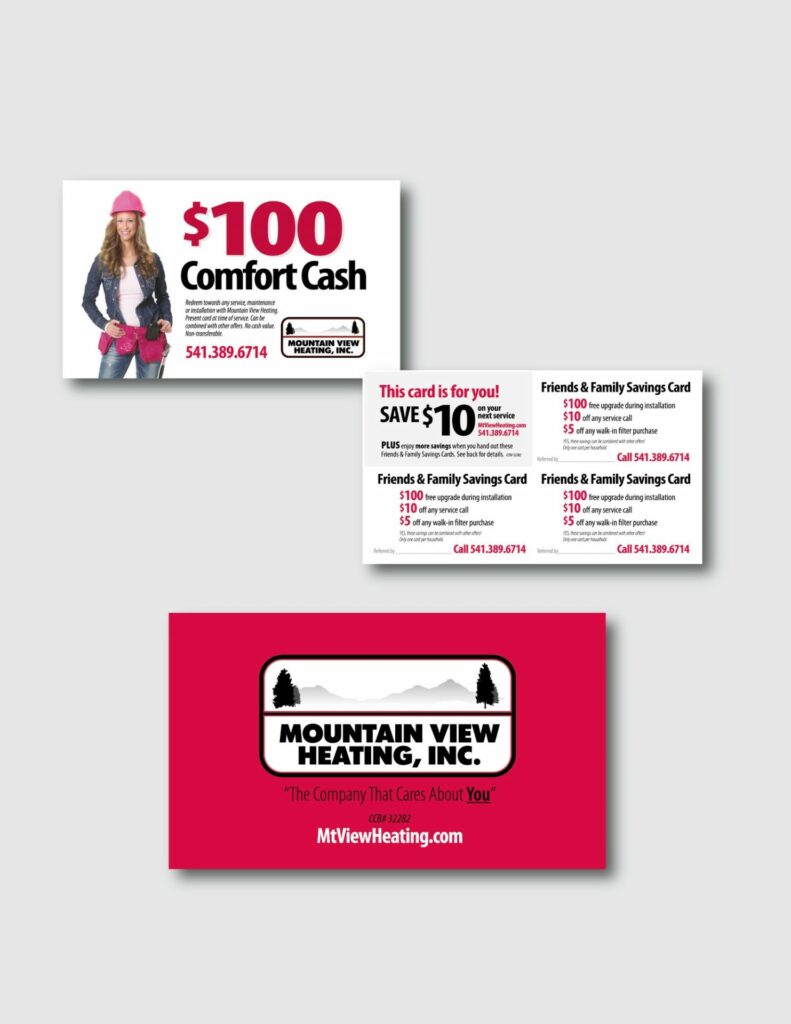 One of the most important touches your HVAC firm makes with current and potential repeat or referring customers is that technician in the home. So, with meaningful leave behinds to truly gauge customer satisfaction, door hangers to drop off up and down the residents' street and portfolios packed with beautiful business stationery, that visit can be a 'wow' moment.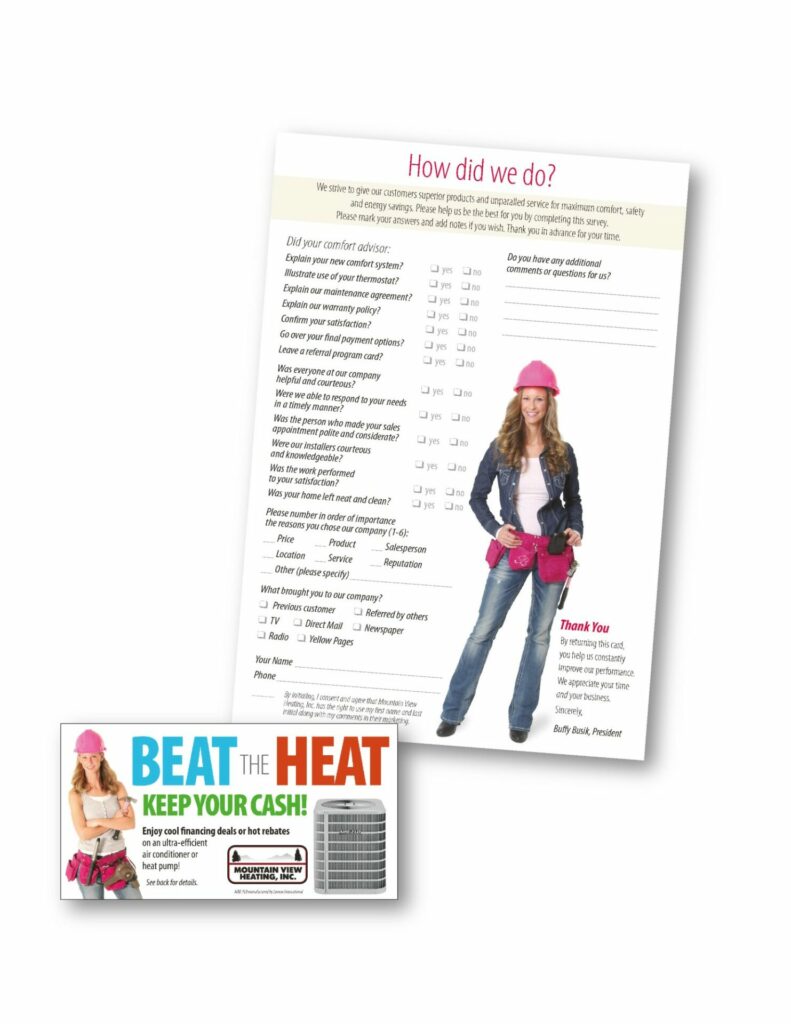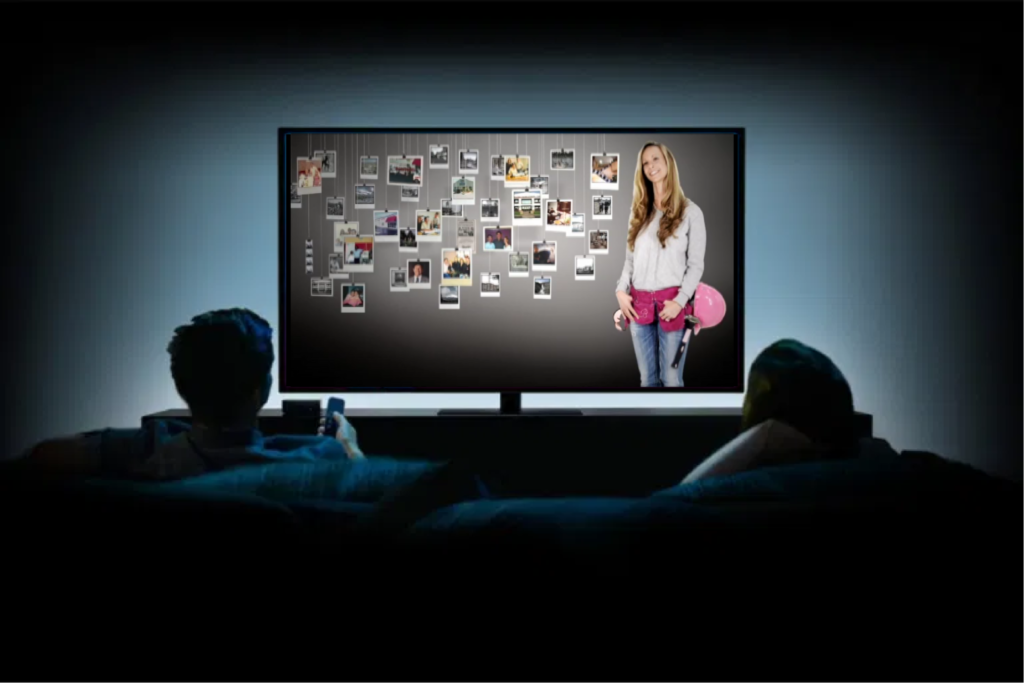 For a local community connection, TV and Radio as well as other traditional media such as direct mail, is never to be overlooked. People we invite into our home are akin to community, neighbor or family. Reaching them through those channels still remains authentic and useful.
We can make this kind of magic for you too.
But before we can pick up our wands, you'll need to pick up the phone…