Would you like to know how we introduced a fun medical group and watched it become the leader in its communities?
With many locations and practice types, High Lakes wanted to maintain a feeling of closeness with one's doctor and continuity between departments. We created a very personal theme with doctors up front and center on business cards and ads. More than just a name, your doctor is a real person in your team.
Then we took this to other departments such as urology, gynecology, dermatology, gastroenterology and more.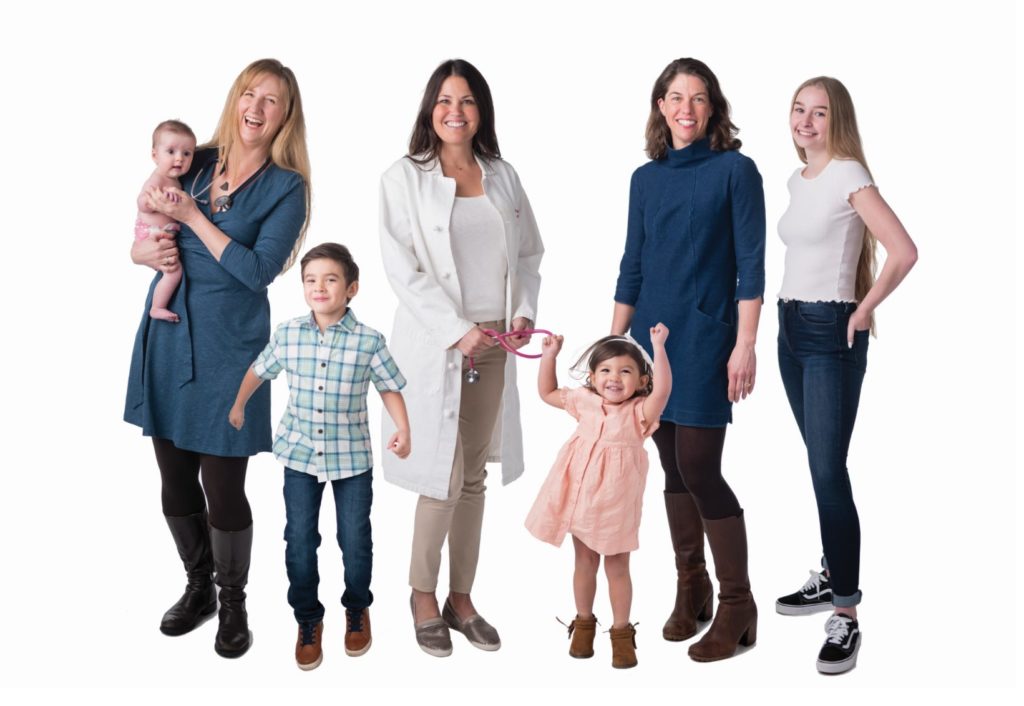 Introducing new departments
THE FASTEST WAY TO WIN HEARTS
Who doesn't love sweet pictures of babies and kids? These images showcase the warm personalities of the High Lakes team and offer a visual introduction to the new docs. We caught candid moments, big smiles, and put babies in their arms.
We strategically planned the photoshoot to provide creative flexibility in the design phase. Each doc was photographed individually (and in different outfits). We also photographed kids in a range of ages and ethnicities to reflect the population High Lakes serves. In post production, we combined docs and kids into different groupings to keep each new print ad and collateral piece feeling fresh.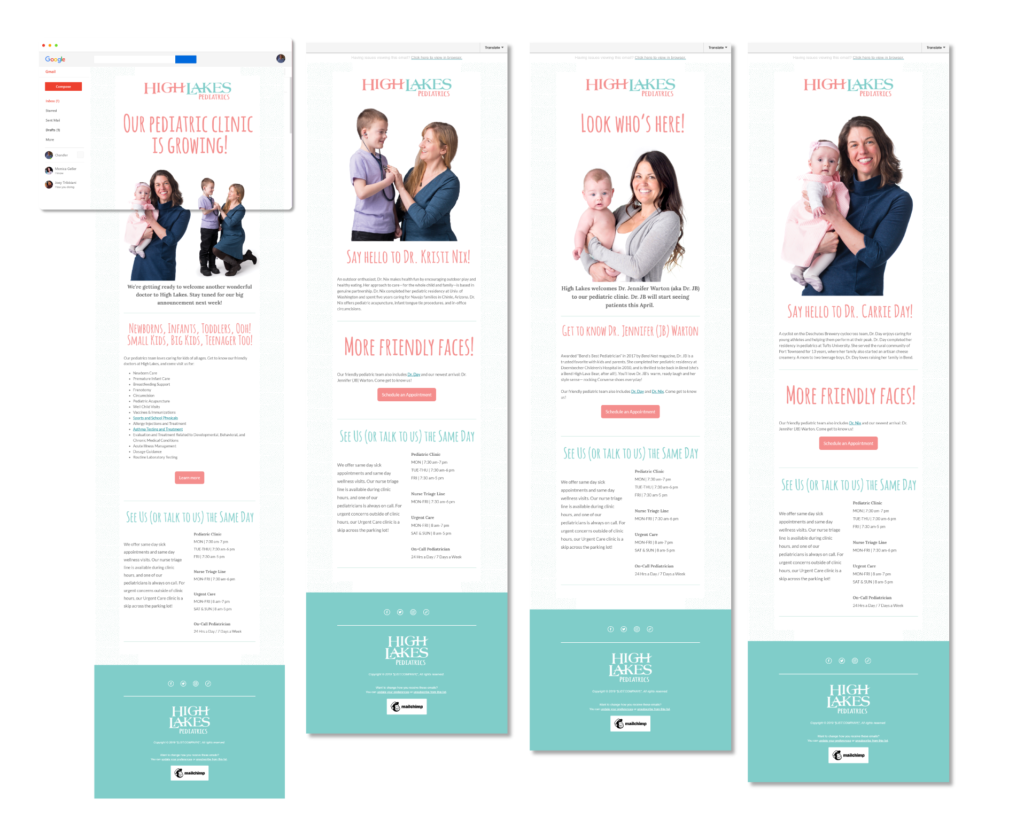 "Storytelling is important. Part of human continuity."
-Robert Redford

A SMART WAY TO STAND APART
We put a friendly spin on the High Lakes logo to create a mini-brand for the Pediatrics department. Soft summery colors and a friendly, hand-drawn font give Pediatrics a unique twist that oozes charm and warm, cheerful vibes. The color palette includes the signature blue of High Lakes' main brand. Design cues from the logo carry through to the business cards and marketing materials.
We can make this kind of magic for you too.
But before we can pick up our wands, you'll need to pick up the phone…